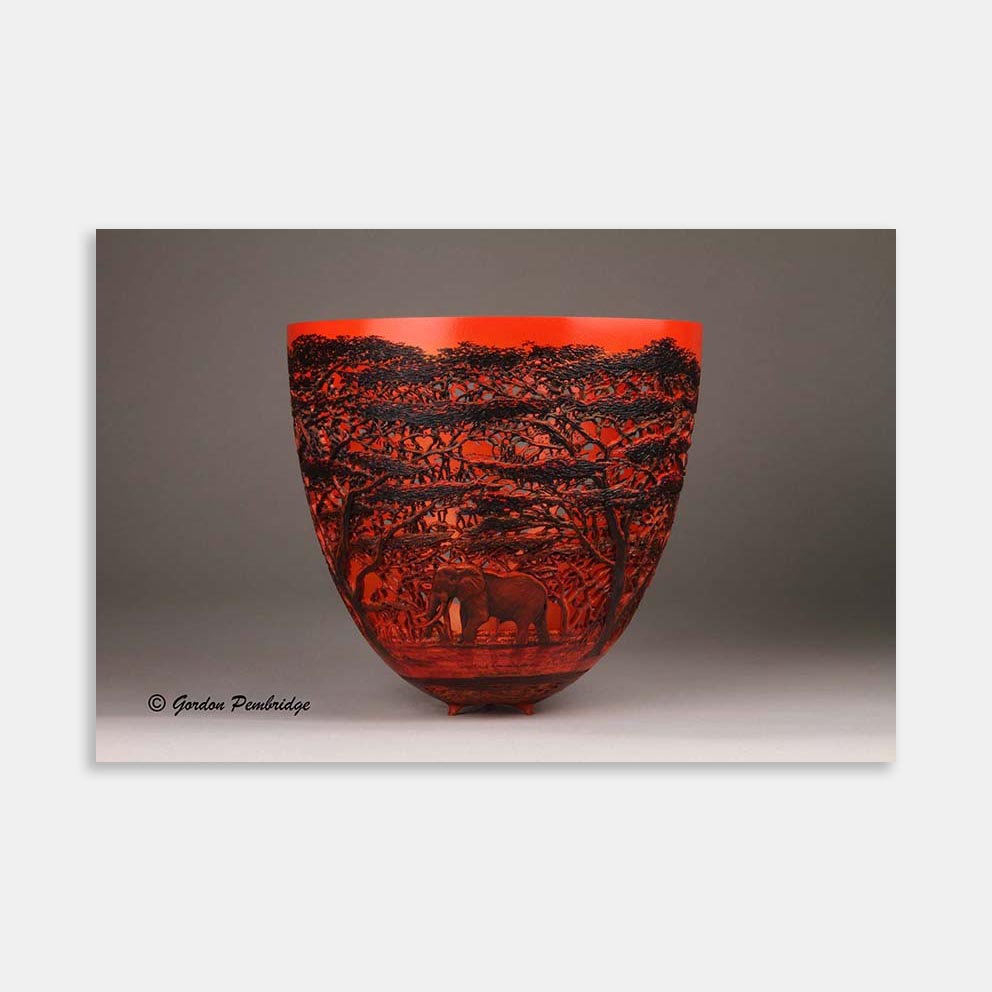 Title: The Last Of The Line
The inspirational beauty of an African sunset with the majesty of a silhouetted elephant among acacia trees. I'm sure this image has touched the heart of many who know Africa. The timeless nature of the African bush etches into your mind forever.
Timber: Macrocarpa
Finish: Pierced bas-relief carved artists acrylics.
Size : 180mm diameter by 170mm in height
US$7000 SOLD
Make an enquiry about commissioning a similar artwork.