The Contemplation Of Giants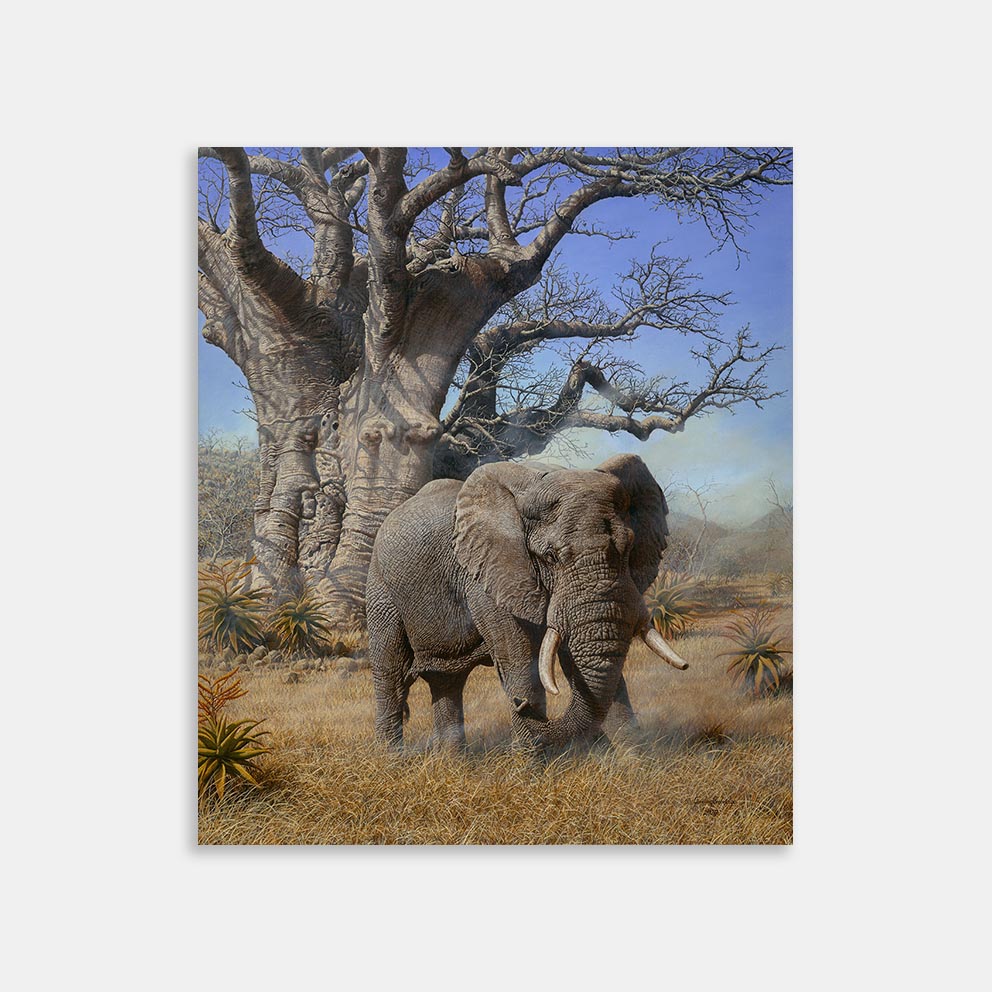 The Contemplation Of Giants is about that moment in the African bush where time stands still, at natures mercy, we hold our breath, just for a moment. Time to contemplate the magnificent presence of the baobab and the African elephant. The contemplation of the present, past and future. Conservation, ivory, elephant and hope.
Fine art oil painting on mounted Belgian linen H 950mm x W 810mm (37.5 x 39 inches approximately)
Limited edition prints are available, personally signed and numbered by Gordon Pembridge.
US $ Sold
Make an enquiry about commissioning a similar artwork.