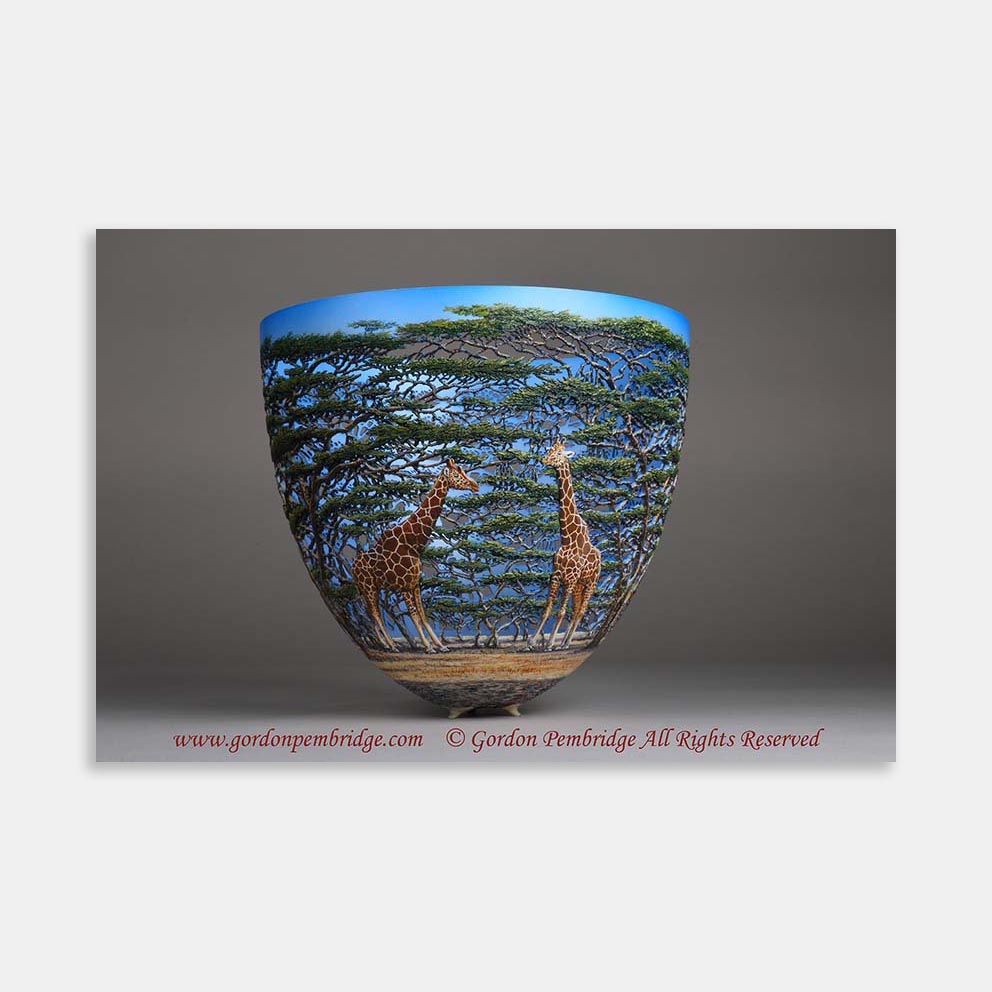 Title: Arid Sojourn
How could you not be inspired by the harsh beauty of an African dry season with the cryptic contrast of the Reticulated Giraffe. Pictured here in amongst acacia trees looking for water. The water hole at the base of the vessel has dried up so the giraffe will have to search further afield for water.
Timber: Macrocarpa
Finish: Pierced bas-relief carved artists acrylics.
Size : 200mm diameter by 190mm in height
US$7000 SOLD
Make an enquiry about commissioning a similar artwork.