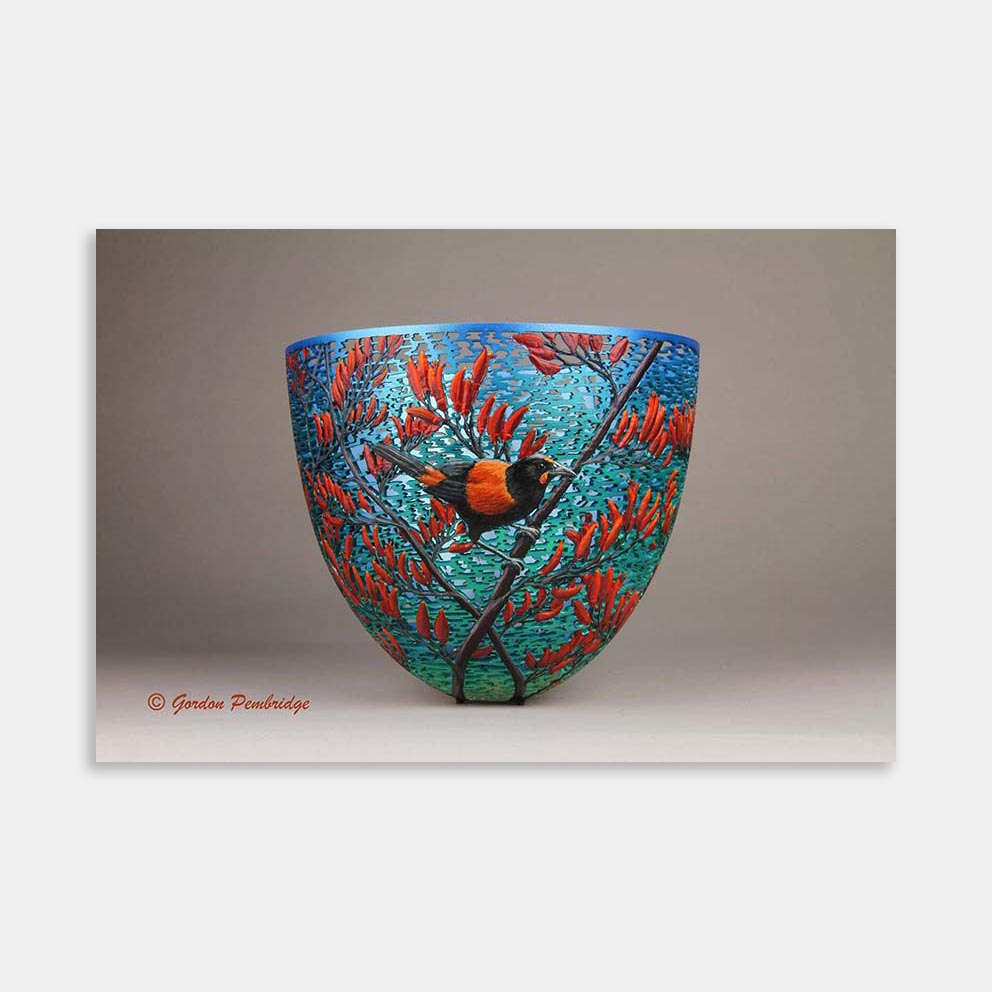 Title: Saddleback and Flax
The inspirational beauty of turquoise sea,red flax flower and rusty saddle contrasting with the black flax stems and body of the New Zealand North Island Saddleback Philesturnus rufusater make a beautiful spectacle on Tiritiri Matangi Island off the east coast of New Zealand. The colours in this piece of work just had to be shown to the world some of New Zealand's pristine natural beauty.
Timber: Macrocarpa
Finish: Pierced bas-relief carved and artists acrylics.
Size : 160mm diameter by 140mm in height
US$6000 SOLD
Make an enquiry about commissioning a similar artwork.