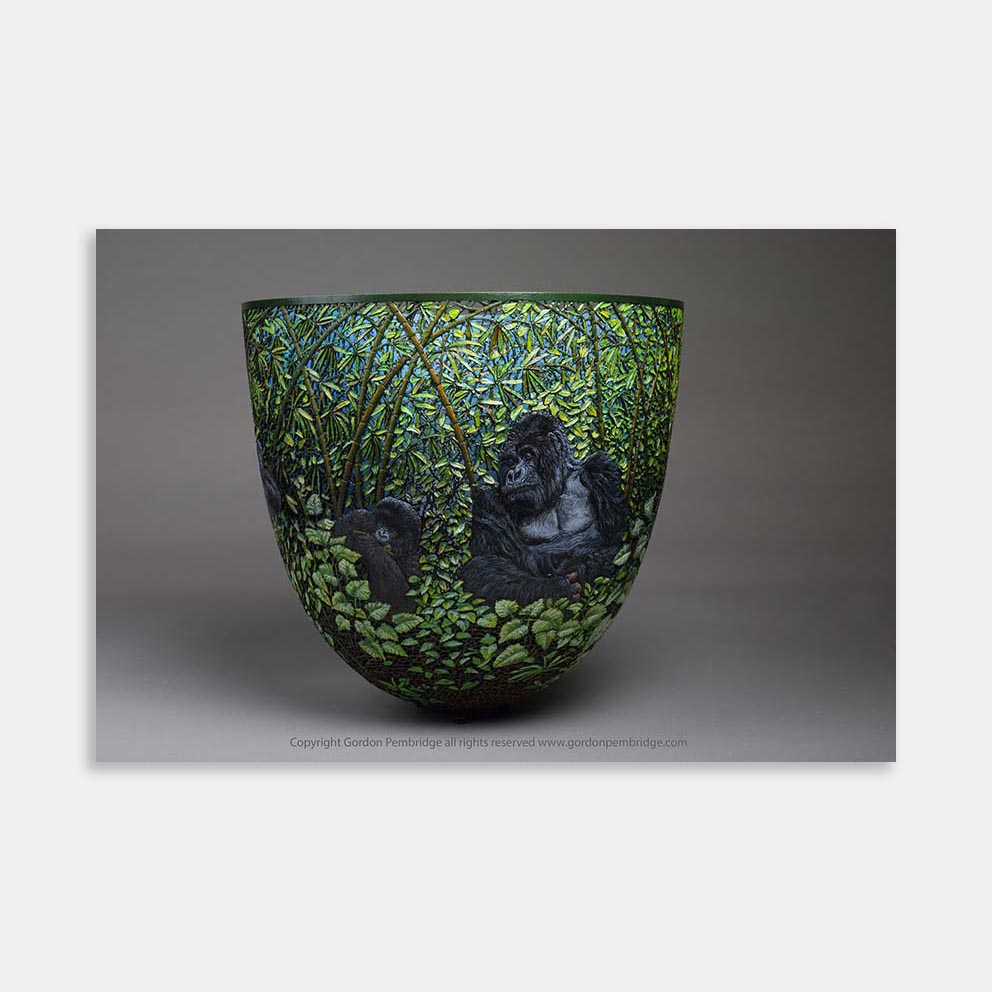 Title: Mountain Gorilla
The evocative imagery of the mountain gorilla in the highland forests of Africa. Bathed in the often misty light of the Volcanoes National Park in Rwanda. A family group of gorilla rest in a forest clearing, gently going about their family business. Sadly so very endangered.
Timber: Macrocarpa
Finish: Pierced carved bas-relief artists acrylics
Size : 220mm diameter by 210mm in height
US$8000 SOLD
Make an enquiry about commissioning a similar artwork.