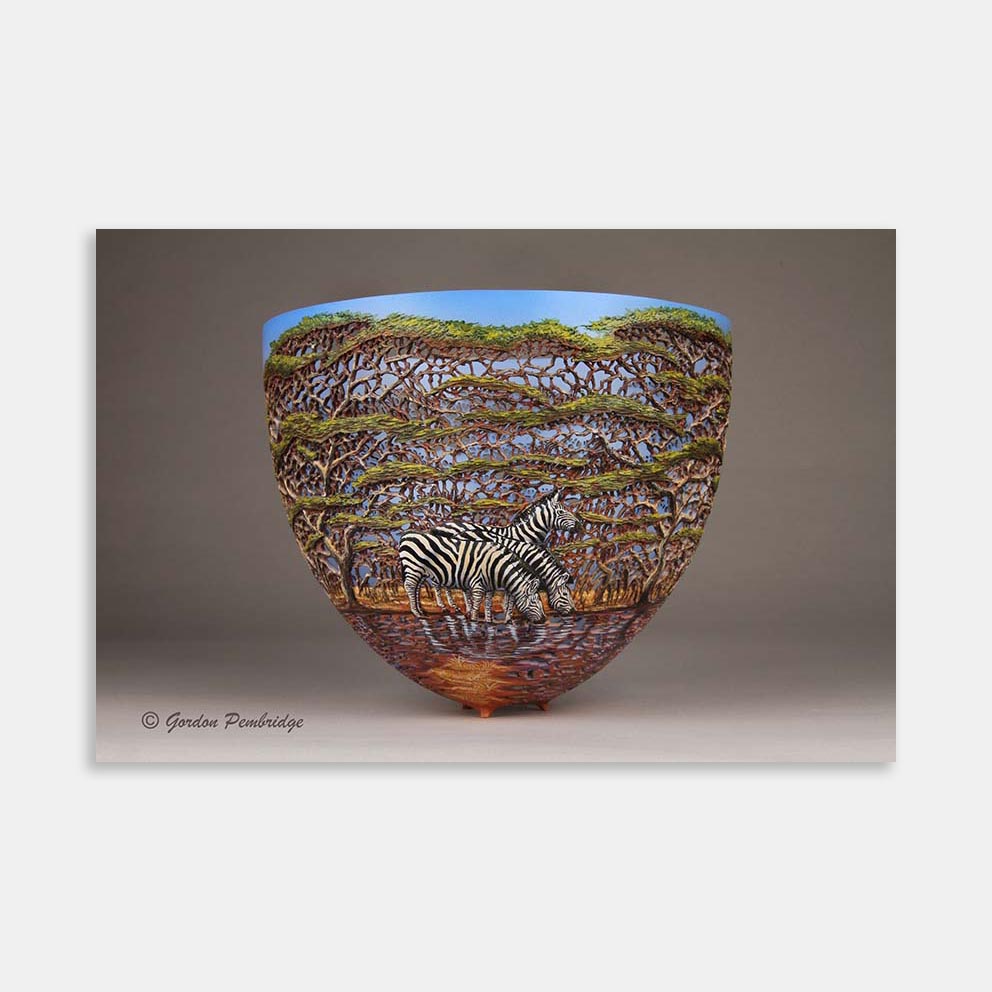 Title: Liquid Peril
The edge of life and death, the waterline of a river. The thirst driven zebra enter the zone for life giving water, where life can be taken in an instant by what lurks beneath the surface.This piece captures the moment of nervous tension on the waters edge.
Timber: Macrocarpa
Finish: Pierced bas-relief carved and artists acrylics
Size : 170mm diameter by 150mm in height
US$8000 SOLD
Make an enquiry about commissioning a similar artwork.