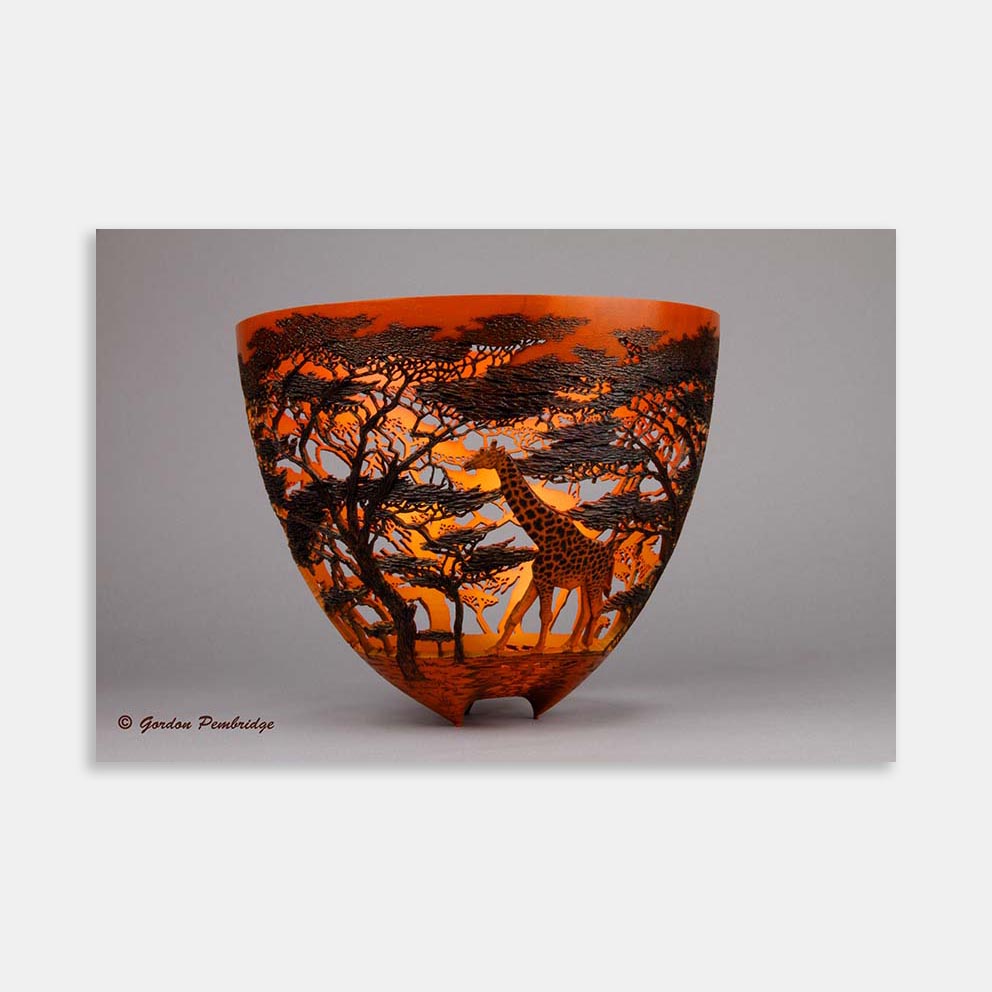 Title: African Dream
Description: The magnificent and timeless beauty of an African sunset. The dreamy colours of many a romantic picture of Africa.
Timber: Macrocarpa
Finish: Pierced, Bas Relief Carved,  Pyrography, Artists Acrylics 
Size : 200mm diameter by 150mm in height
US$6000  SOLD
Make en enquiry about purchasing this artwork on a commissioned basis.