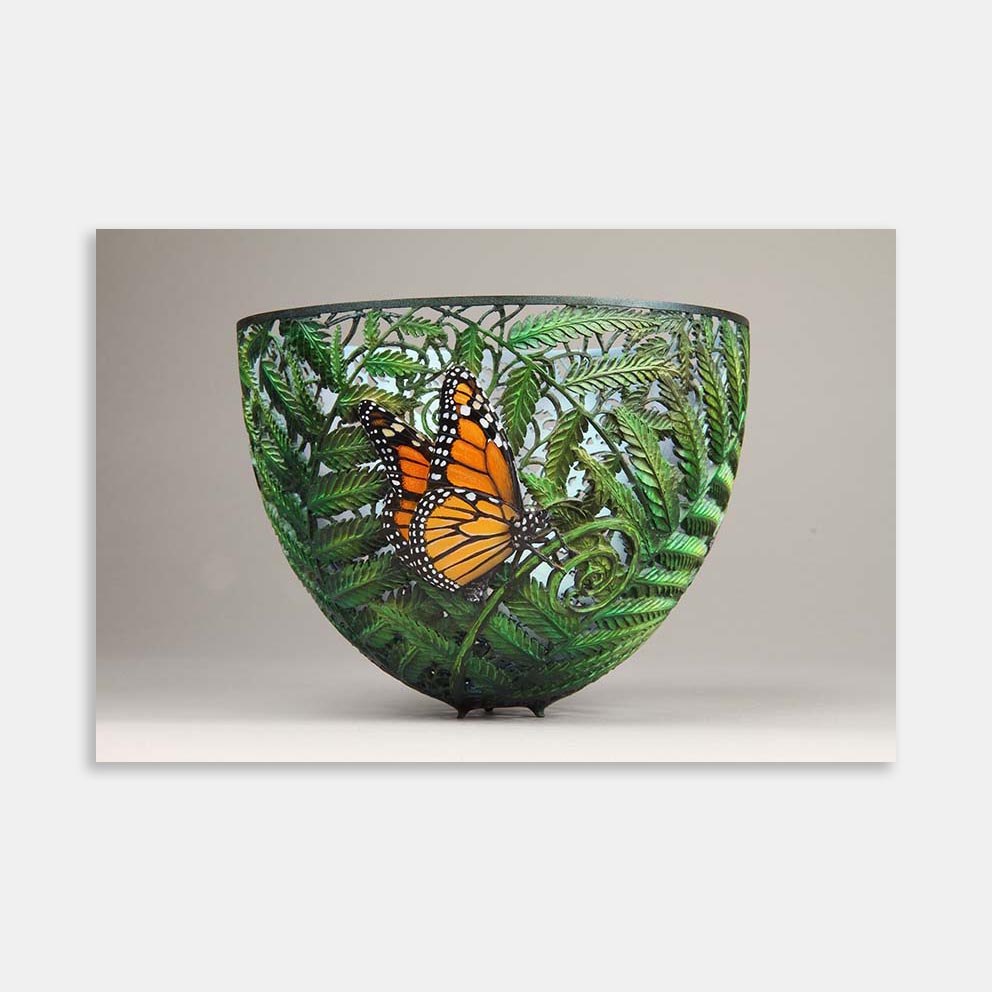 Title: Monarch and Koru Fern
Monarch and Koru Fern, is inspired from the Monarch butterfly roosting in amongst the Tree Ferns here in New Zealand. The dappled light filtering through the canopy of a tree fern forest is represented on the inside of the vessel while on the outside the Monarch boldly contrasts with the green fern motif.
Timber: Macrocarpa
Finish: Pierced bas-relief carved and artists acrylics.
Size : 145mm diameter by 110mm in height
US$4000 SOLD
Make an enquiry about commissioning a similar artwork.