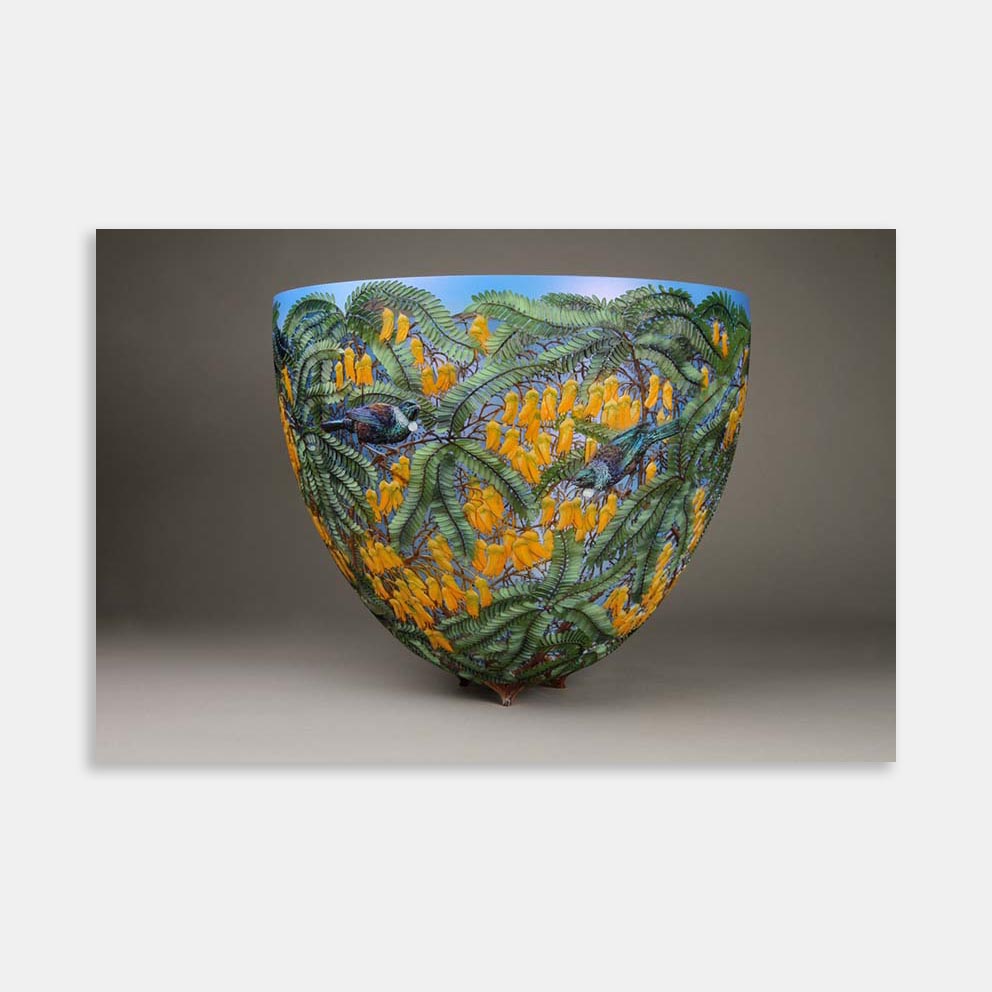 Title: Syrupy Antics
The inspiration for this piece is from a group of Tui here in New Zealand in a Kowhai tree. This is a well known phenomenon in New Zealand and can be very amusing watching the "soap opera" as the Tui argue, fuss and posture to each other over the best flowers to sip nectar from.
Timber: Macrocarpa Size: 29cm 11.4 inch x 34cm 13.4 inch diameter Finish: Bas Relief Carved, Lacquer and Artists acrylics Weight: 266grams 9.4 oz Just a note this started off as a 45kg 99lb piece of wood when originally mounted on the lathe. 
US $30 000. SOLD
Make an enquiry about commissioning a similar artwork.