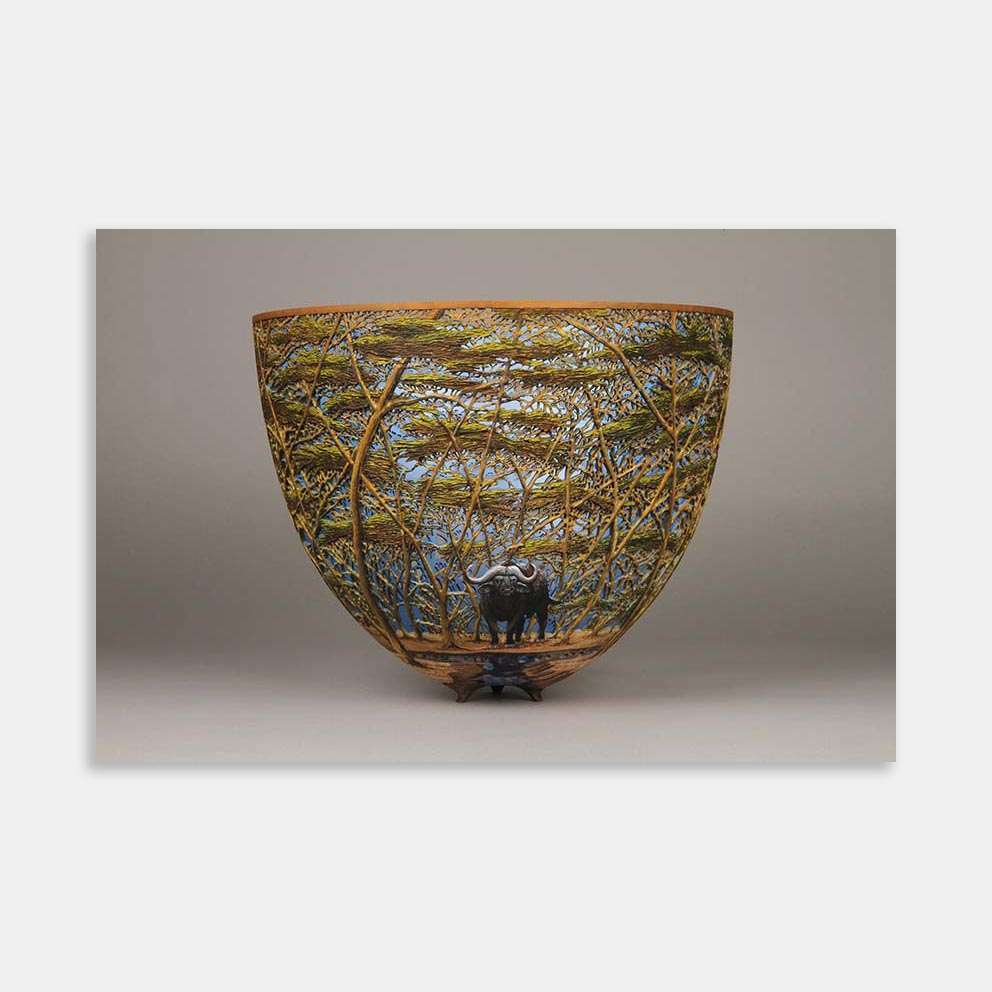 Title: Buffalo Fever
Description:The striking beauty of the yellow barked Fever Trees along with the ominous shape of the buffalo. If you have ever been caught out by a cape buffalo in the African bush? Suddenly it is there without warning, staring at you as if you owe it something and it has come to collect.
You had the audacity to think you were tracking it when it was tracking you. You feel the feverish sweat of fear, hence the title Buffalo Fever.
Timber: Macrocarpa
Finish: Bas Relief Carved and Artists Acrylics
Size : 230mm diameter by 185mm in height
US$9000 SOLD
Make an enquiry about commissioning a smilar artwork.